Reykjavik Energy Group has a Health and Safety Policy, which is regularly examined and reviewed by its Board of Directors. One of the Group's objectives is to reduce employees' absence, due to accidents or illnesses, to 3.6% of total hours worked by the end of 2023. Fewer accidents and sick-days during 2020 has lowered this number considerably, and by year end 2020 it was down to 2.7%.
Employees' absences were notably down during 2020, and no doubt the reason can be traced to effects of the pandemic. To begin with, employees worked mainly from home, and it may be conferred that they did their work even though being sick, but would otherwise have been absent from their workplace. In addition, general disease preventions due to the pandemic meant that various infectious diseases, which would otherwise have resulted in absence, never took hold because of restrictions on gatherings.
Reykjavik Energy Group's methods of encouraging its employees to attend to their health needed rapid change due to the pandemic. Employees' telecommuting, restrictions on gatherings, closing of the employees' gym at the headquarters, and more, meant that all information communication and encouragement needed to be channeled via the internet.
Employees are encouraged to take good care of their health, both mental and physical, especially during these unprecedented times, caused by the pandemic. Scheduled courses and lectures of varied topics were offered in order to promote healthy living. Every employee's journal allowed for reserved time and a reminder to regularly take a break and stand up from their work. They were also encouraged to take special care to make a clear division between work and personal life.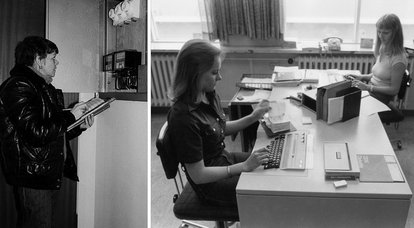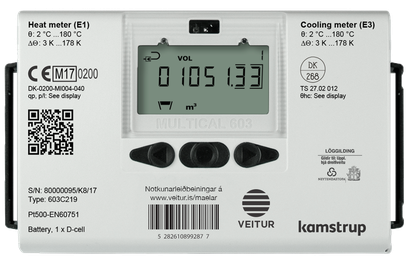 Metering
The older photos, taken around 1980, show meter readings as they were practiced. A meter maid went to a home, recorded the use which was subsequently manually entered into the billing system. Now, customers are increasingly doing the meter-reading, but the newer picture shows a hot-water smart meter, which sends usage information automatically to Veitur's database. Such meters will become dominant within a few years.
Credit: RE's collection.