The Reykjavik Energy Group is responsible for about 19,000 ha of land, some 16,000 ha of which are within protected areas. These include water protection areas, nature reserves, and areas belonging to the Nature Conservation Register, or areas that are under special protection, see video below (IS). An annex contains a list of protected areas and the species of birds and plants on the 'Red List', whose local habitat is located in these areas.
Restoration and reclamation
Particular emphasis is placed on restoration and reclamation of the natural environment when work is done in areas where Reykjavik Energy Group operates. This is especially true when it comes to minimising visual impact of power plants. In 2020, procedures and training for employees and contractors were revised and improved in order to ensure even better conduct, e.g. in the protected areas. To reclaim disturbed vegetated soil, the vegetative cover is reserved and replanted. This is done in collaboration with licence authorities, and according to Reykjavik Energy Group's objectives.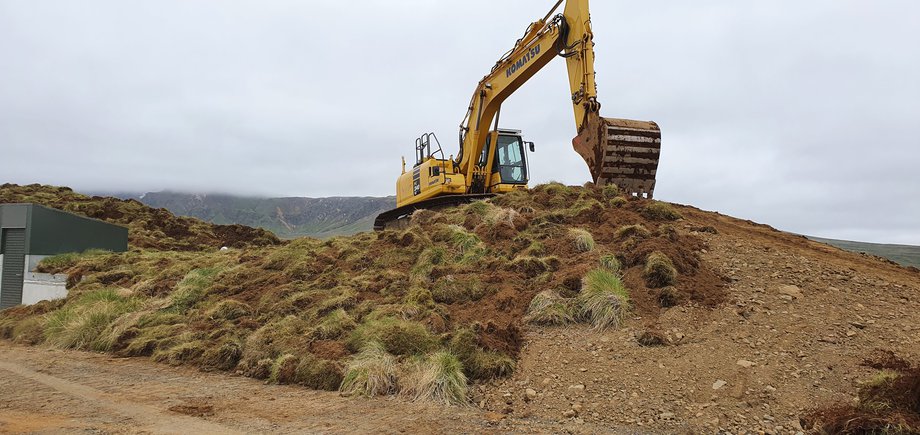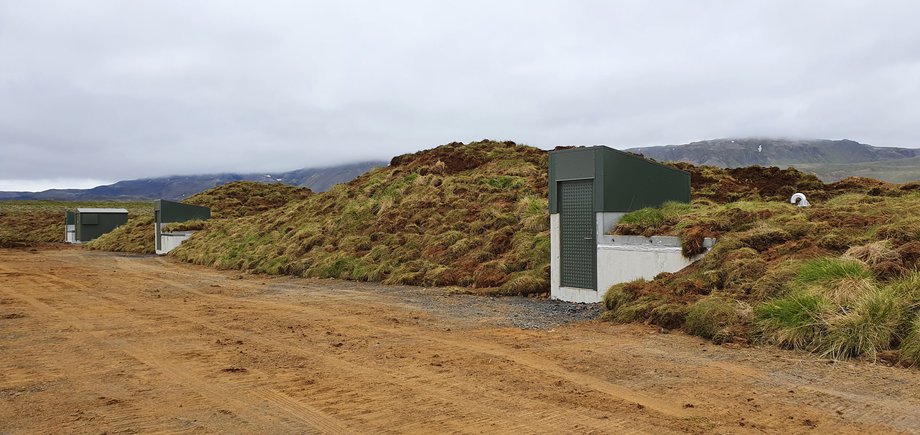 Revegetation and silviculture
IN 2020, ON Power planted 6,000 birch trees on 4 ha of land in the vicinity of the Nesjavellir Geothermal Power Plant, and approximately 7.5 ha of land was revegetated in eroded zones, outside operational areas. This is keeping with ON Power's objectives of expanding land reclamation in eroded zones, and domestic silviculture.
Hiking trails
For the last 30 years, Reykjavik Energy Group has overseen and maintained about 130 km of marked hiking trails at the Hengill area, going back to the start of operations at the Nesjavellir Geothermal Power Plant. In 2020 there was a considerable increase in the number of hikers, but the area is very popular for hiking in all seasons, especially during the pandemic. In the summer of 2020, sensitive areas were closed off, information signs were renewed, and hiking trails repaired.
Changes in Elliðavatn's water level
In connection with an extensive installation work by Veitur Utilities, in Elliðaár's channel, close to its mouth, a flap in Elliðavatn's reservoir was opened in February 2020. This was done to prevent flooding in the area of construction. The water level fell under the set benchmark from February 25 to March 2. Stakeholder briefings were held, followed by the Marine and Freshwater Research Institute's assessment that the biota was probably not adversely affected. Preparations for both short and long term research and monitoring of the lake are underway, and will formally commence in March 2021.
Permanent emptying of Árbær reservoir
The Árbær´s reservoir, which is the intake reservoir for the Elliðaárdalur Power Station, was permanently emptied at the end of October 2020. Now that operations for the station have ceased, the Group does not consider its prerogative to stop the river's natural flow. Laws and regulations concerning the Elliðaárdalur Power Station's licence only apply when it is in operation. In addition, various ecological rationale support this decision.
The City of Reykjavík has appointed a steering committee, which will submit a proposal on how best to give back the valley Elliðaárdalur, now that the reservoir has been emptied and electricity production has stopped.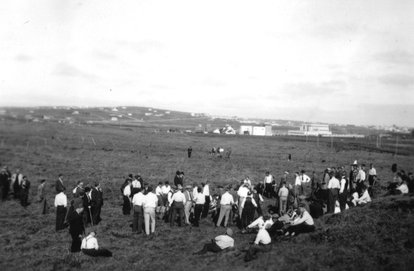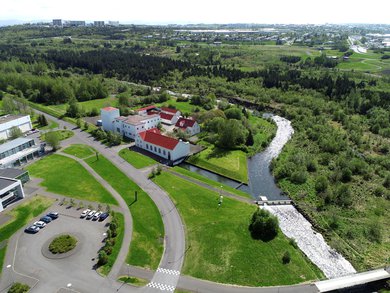 Ellidaá Valley
The staff of Reykjavík Electric started organised planting of trees in Elliðaárdalur on the 30th anniversary of the company's small hydro-station. The older picture is from the first such a concerted effort in 1951. This initiative plays a major role in the valley being one of the the most popular public areas of the city today.
Credit: RE's collection.